KPT on an extended mission of empowering mobile users with Innovative consumer experiences and engagement has come up with a new release of Xploree keyboard. Based on regular interaction and feedback from our users we have explored some new aesthetic and tech savvy features to be included in our keyboard.
Due to ever changing consumer mind-set and demand for new colourful animated themes, Xploree keyboard is now embedded with two new interesting themes and other exciting features to delight users anytime, anywhere.
Some of the highlights of new Xploree Keyboard are:
Animated Themes: Two new seasonal themes named as Snow and Love Affair Theme are added to enrich mobile users for seasonal thoughts, expressions and delightful mobile experiences. As the cold of the winter transcends to the warmth of Valentines' Day, our Snow and Love Affair themes offer the colour and charm to our users. Time to get away from the monochrome keyboard and add excitement to your typing!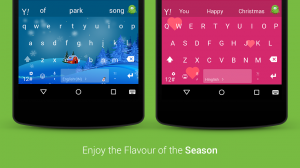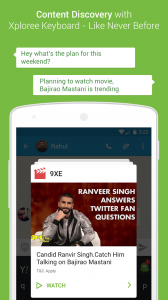 Content Discovery: Your favourite Xploree keyboard now lets you discover content as you converse or type. Now you can enjoy the content from the music and entertainment with just a tap on Presto or with a long press on the Presto bar.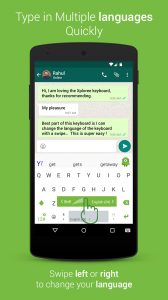 Easy selection of language: You can now easily change the language of their choice with a single touch of swipe. Now you have the flexibility to chat and message in their preferred language. Chat in your language and enjoy doing so
If you haven't tried out our indic keyboard, give it try we are sure you will enjoy the experience of typing in the Hinglish, Manglish, Tanglish, Tenglish, Punglish and many more your native languagesThere are lot more features that we are working on , we are hopeful to make to your discovery really exciting and delightful in the coming year. We hope we would receive positive response about these changes as we progress ahead with new innovations in the coming days.
Our latest version is available on the playstore, download from here http://bit.ly/XploreeDR and start Xploring with Xploree. Please do let us know how your feedback presto@xploree.com on these new changes.